The Open Guide to London: the free London guide - Differences between Version 6 and Version 5 of
Camden Market
Version 6
Version 5
== Line 24 ==
* [http://www.camdenmarkets.org Camden Markets Website]

== Line 27 ==
== Line 26 ==
edit_type='

Normal edit

'

edit_type='

Minor tidying

'

== Line 31 ==
== Line 30 ==
host='82.

45

.

207

.

18

'

host='82.

69

.

47

.

157

'

== Line 34 ==
== Line 33 ==
major_change='

1

'

major_change='

0

'

---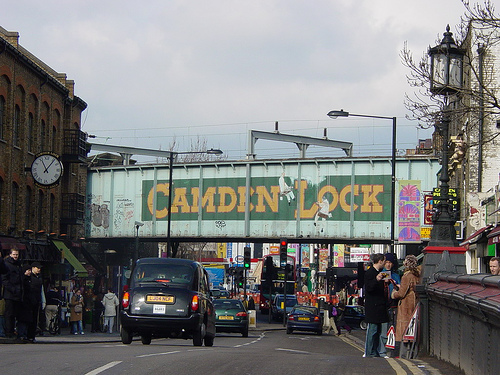 Photo by
pietroizzo
. Licensed under
Creative Commons By-NC-SA 2.0
.
There are actually four markets in Camden, very close to one another:
Camden Lock Market
Stables Market
Canal Market
Camden Market
These markets are big on clothes, as are many of the shops on this stretch of Camden High Street. Camden is a good place to go of a weekend if you are into markets, even if just for people watching. Camden market also has your usual bric-a-brac.
Canal boat trips between here and Little Venice also stop at London Zoo.
Days
Saturday, Sunday and Bank Holidays
Camden Lock Market is home to Village Games.
List all versions