Central London is the group of nine districts that make up the heart of London.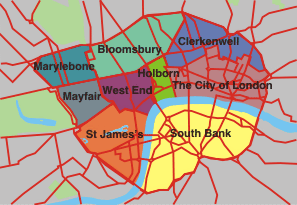 The districts are Marylebone, Bloomsbury, Clerkenwell, [Mayfair]?, the West End, Holborn, the City of London, [St James's]? and, on the southern side of the River Thames, the South Bank.
Map image by Michael Reeve of WikiTravel.